Case Study: Leveraging customer values to guide brand strategy
Summary
Project Status: Complete, website redesign launched February 2017 (project was in partnership with Avenir Interactive)
Clients: CrossFit RRG: offers specialized insurance to CrossFit gym owners and trainers; Avenir Interactive: web development team responsible for the branding, design, and implementation of the new website.
Objective: Gain deep understanding of customer experience and motivations to support smart branding, marketing, and design decisions during a full rebrand and redesign of the CrossFit RRG website. Improve alignment between client and third party design team through a shared understanding and language around customer values.
Findings: Research highlighted the importance of an insurance provider that not only specialized in the unique needs of CrossFit gym owners, but was actually part of the CrossFit community itself. Owners were incredibly passionate about the communities they were building and wanted partners who understood those values and would help protect them.
These findings served as the foundation for the brand strategy that was ultimately leveraged in creation of the new CrossFit RRG website.
The research process began by meeting with a variety of stakeholders (web developers, CrossFit RRG employees, gym owners/board members, etc.) to gain an understanding about what each stakeholder hoped to learn with the research. I have seen through experience, even the "best" research will go unused if it isn't targeted around areas actually relevant to the various stakeholders.
A research strategy was established with the client, including generating a list of ~15 gym owners to cover a variety of demographics (size of gym, age of gym, urban vs. rural setting, male vs. female owner, etc.) This spread insured the insights generated would be applicable to a variety of gym owners, not just a certain subset.
A discussion guide (a list of topic areas and questions to cover during an interview) was created to ensure the most relevant information was obtained during interviews, as well as gain consensus with the client to ensure the research is sufficiently covering the relevant topics.
Listen
Qualitative interviewing was the primary method of obtaining deep customer insights. A total of eleven, 60 minute one-on-one interviews were conducted with gym owners. Questions included:
How did you get into CrossFit?

What words would you hope your members would use to describe your gym?

What worries does insurance help alleviate?

How did you make the decision to go with your provider?
These questions are designed to serve as a catalyst for discussion, giving each interviewee space to share what they find relevant and important. This provides much deeper information than a simple survey would allow.
Synthesize
Each interview was evaluated for "moments of truth," takeaways, and quotes. Important moments for each customer were compared against each other, looking for similarities and differences. Seemingly specific sentiments were synthesized into overarching themes and patterns, for example, when during discussion around "what is CrossFit to you?" responses included:
"It's a hub, a helpful place for people to get together and to socialize, bring kids by, workout and hang out."

"Rather than a place to beat up on yourself, it's a place to feel better to be able to deal with other stuff."

"We want to be there not just for the getting strong part, but also are you going home and crying your eyes out? Are we a good enough place to support that?"
Statements like these and more began to build the core insight that CrossFit gyms are more than just places to get physically fit, they're social communities to support and strengthen all elements of their members lives.
A variety of critical recurring themes were refined into a final report to share with the client and development team.
The final output of the research took the form of a formalized report and a presentation to the broader team. A selection of that report is shown.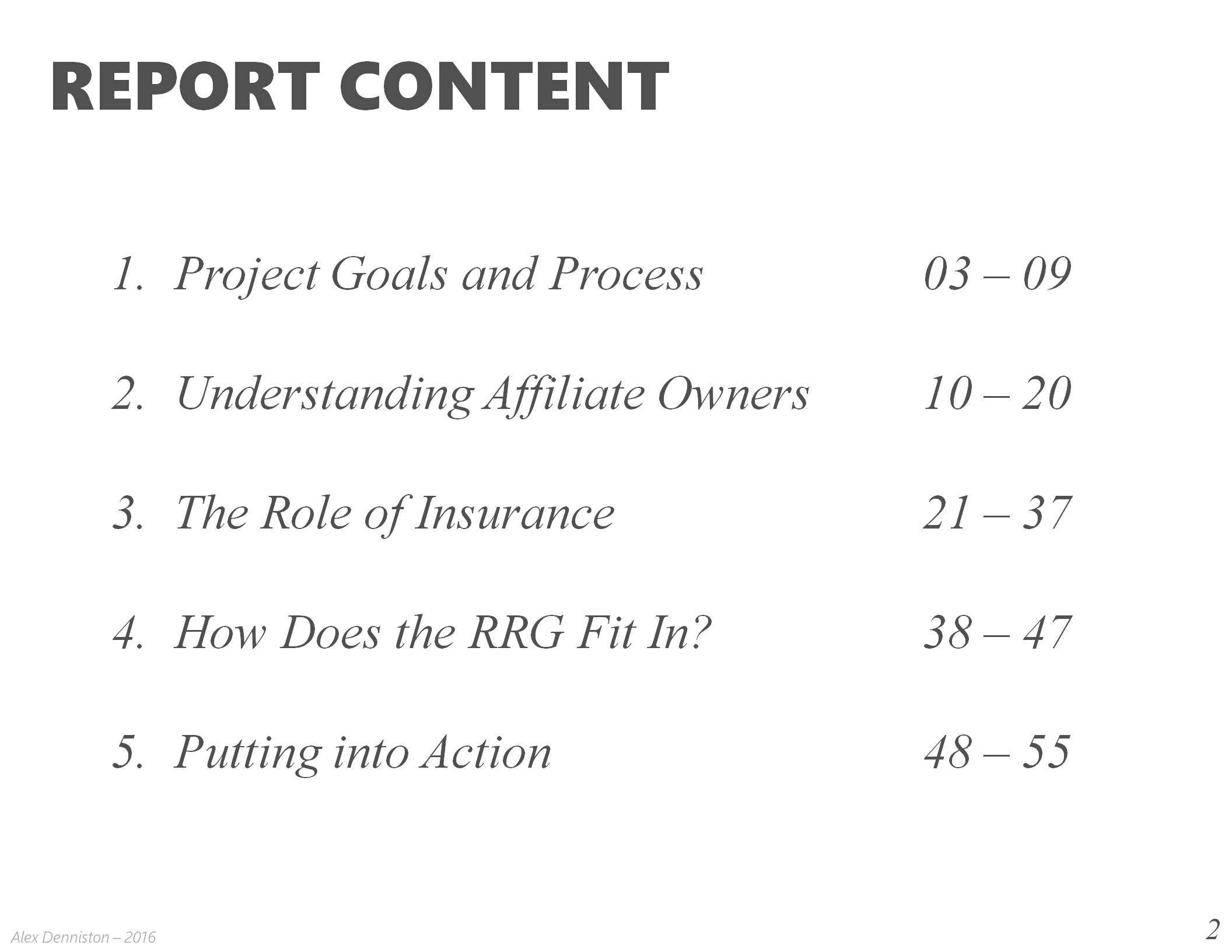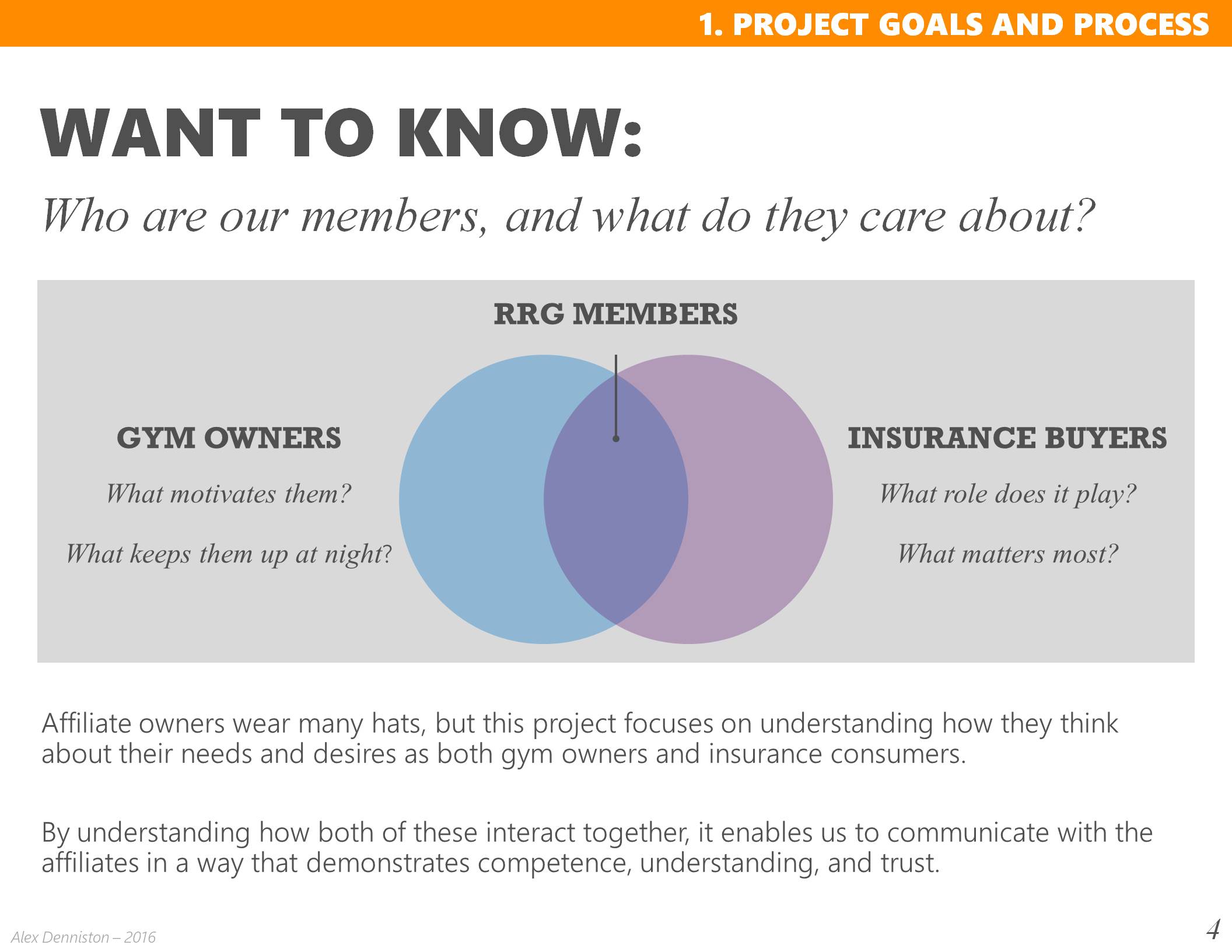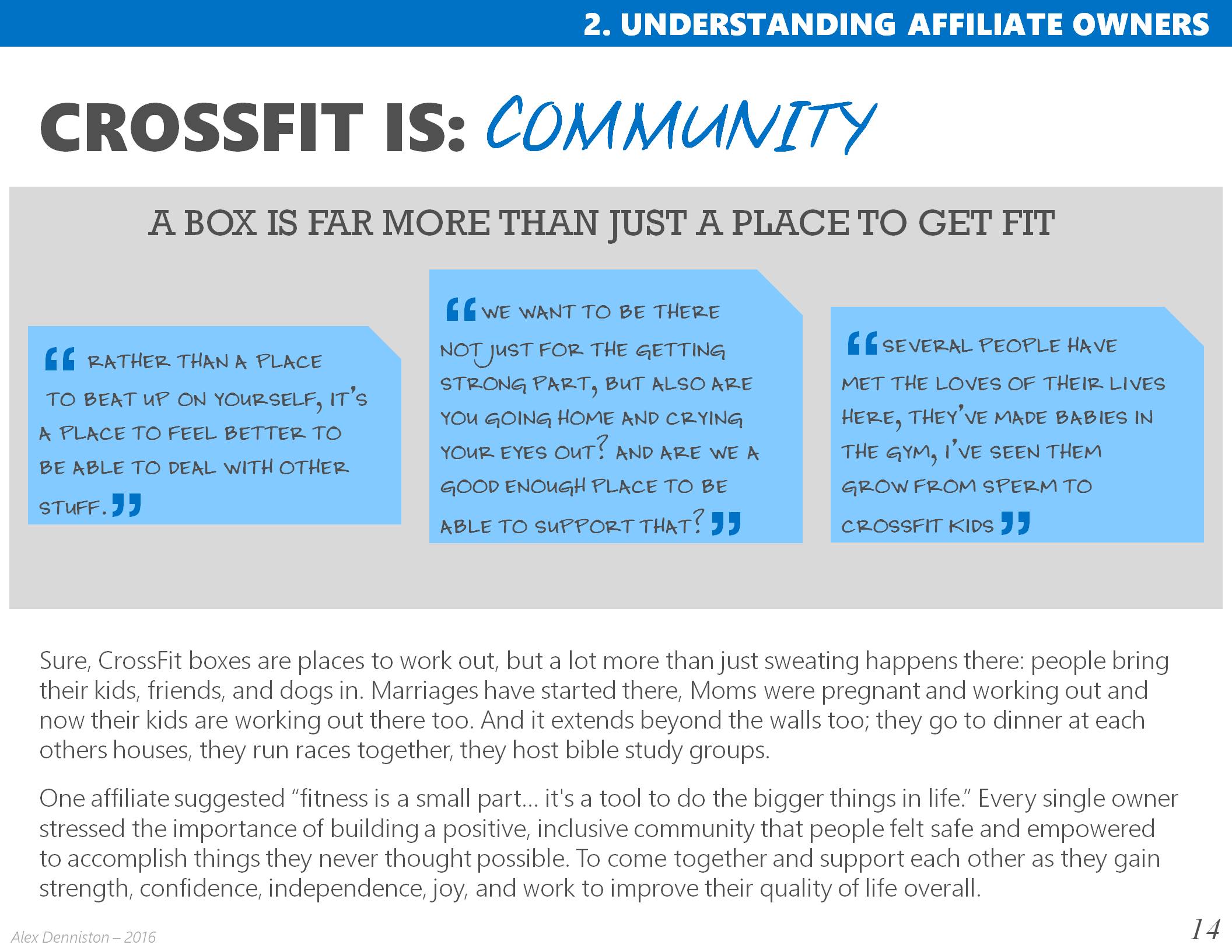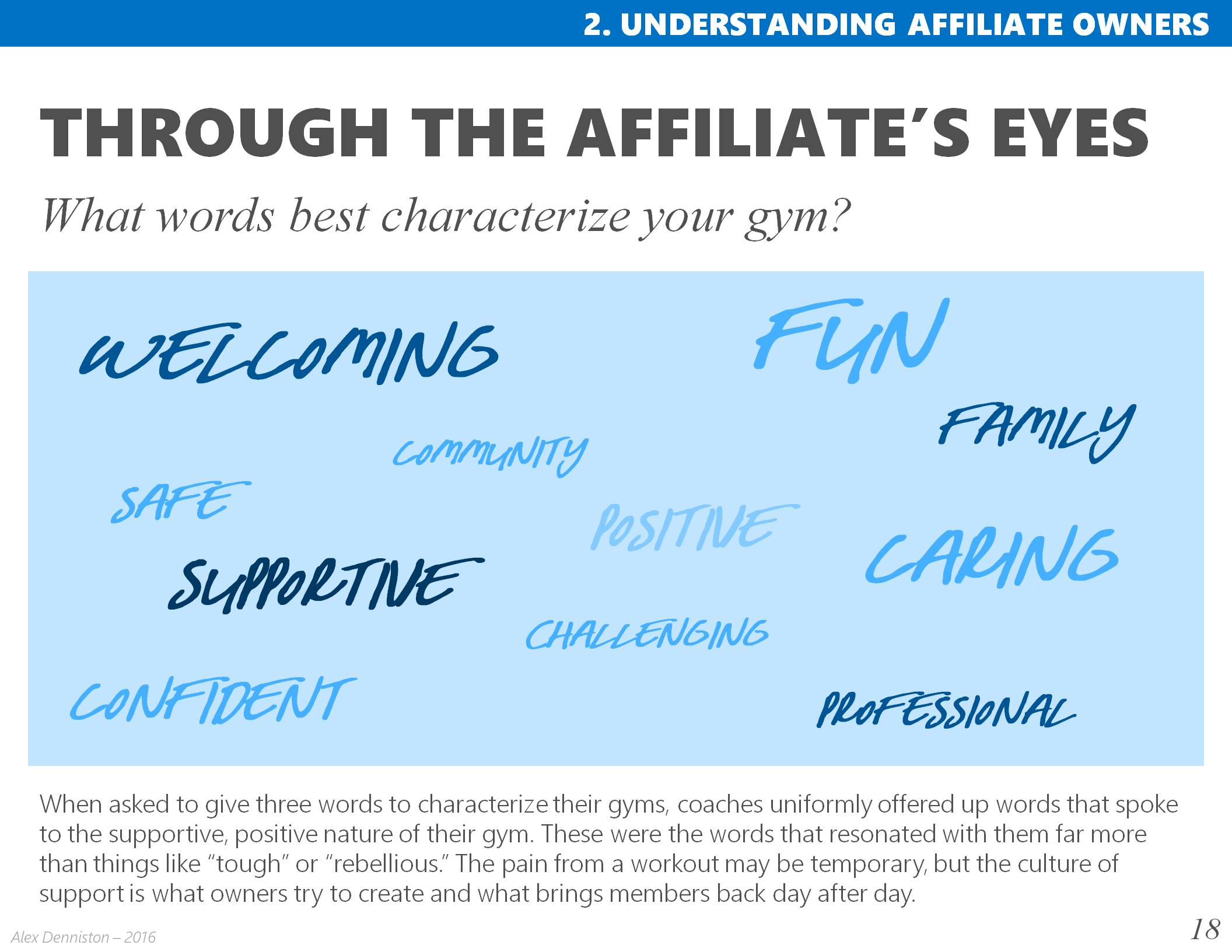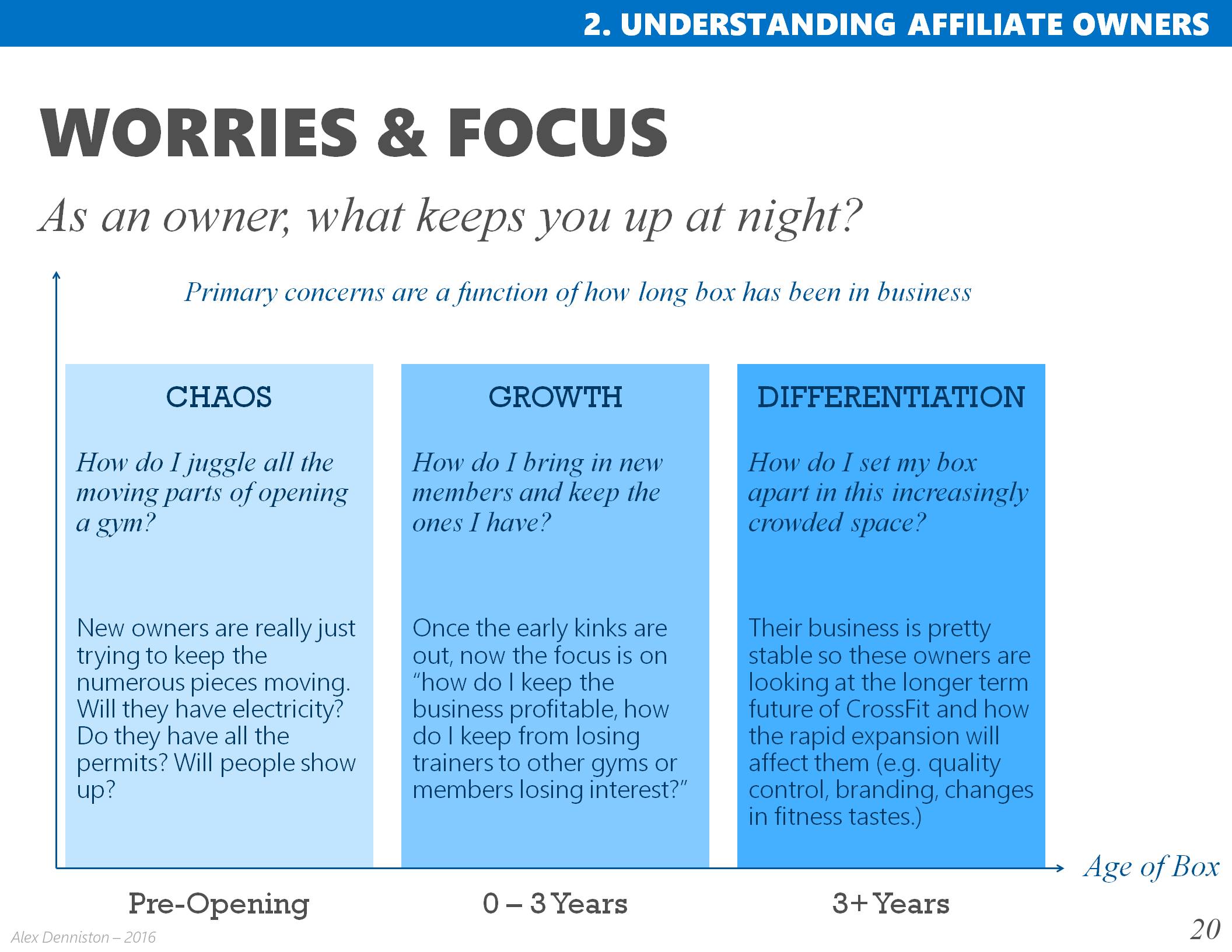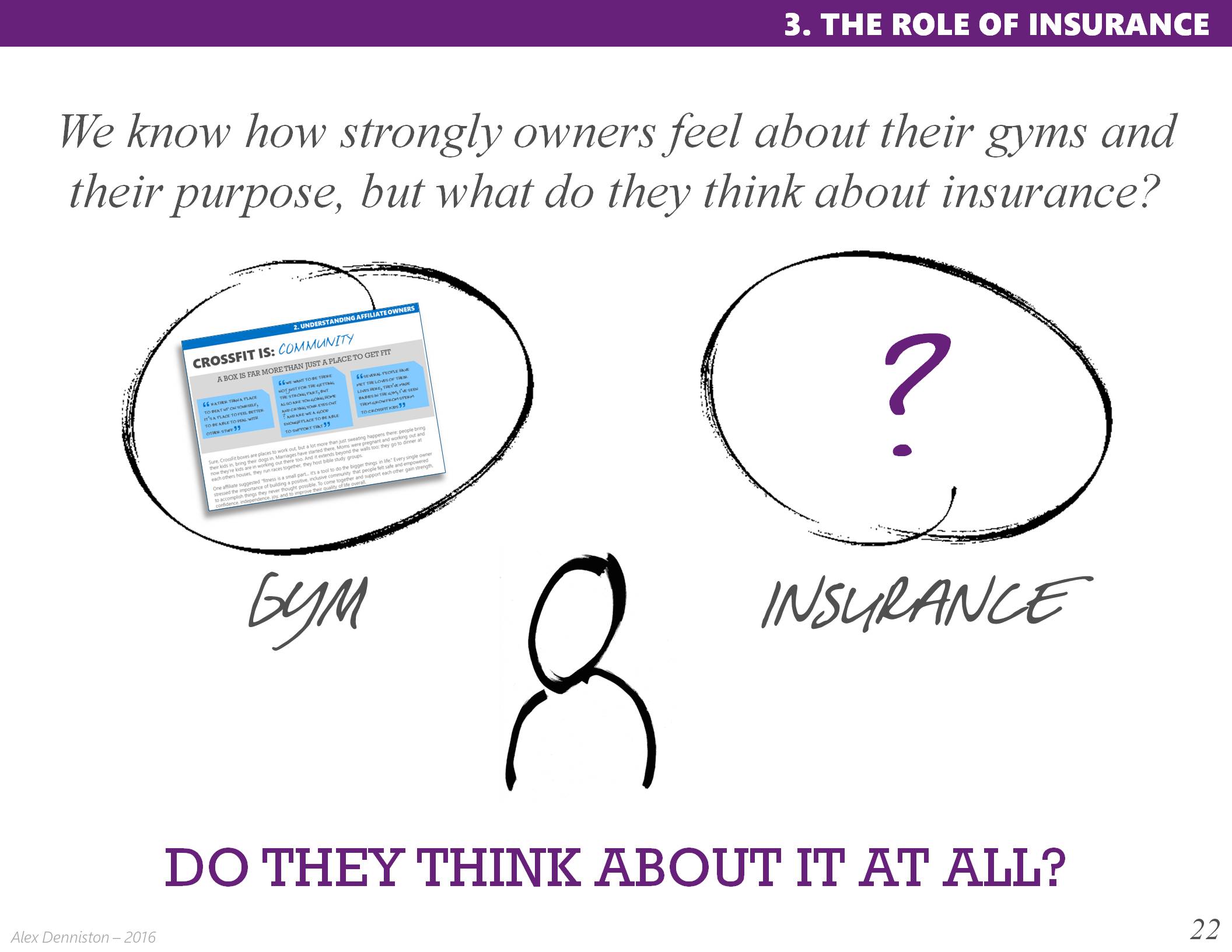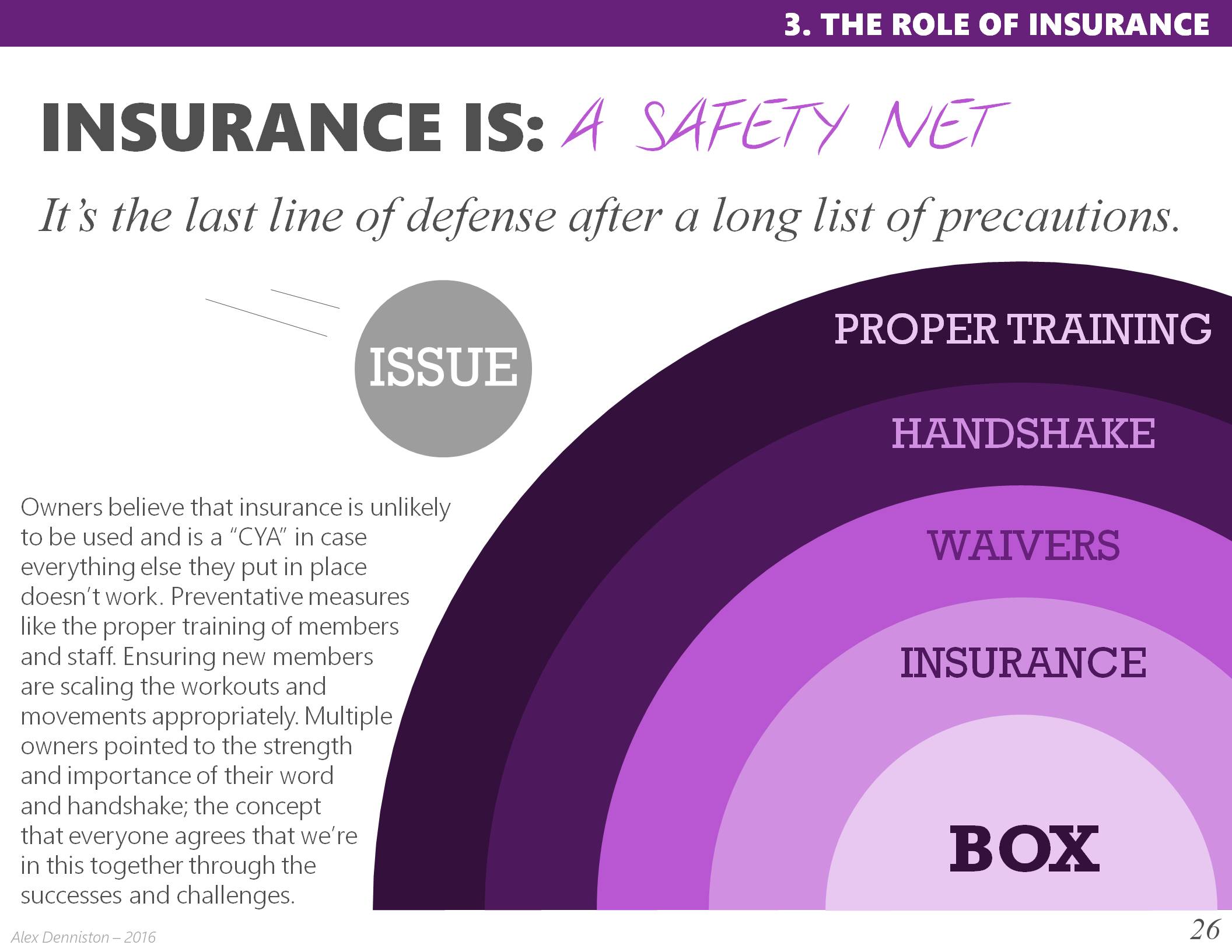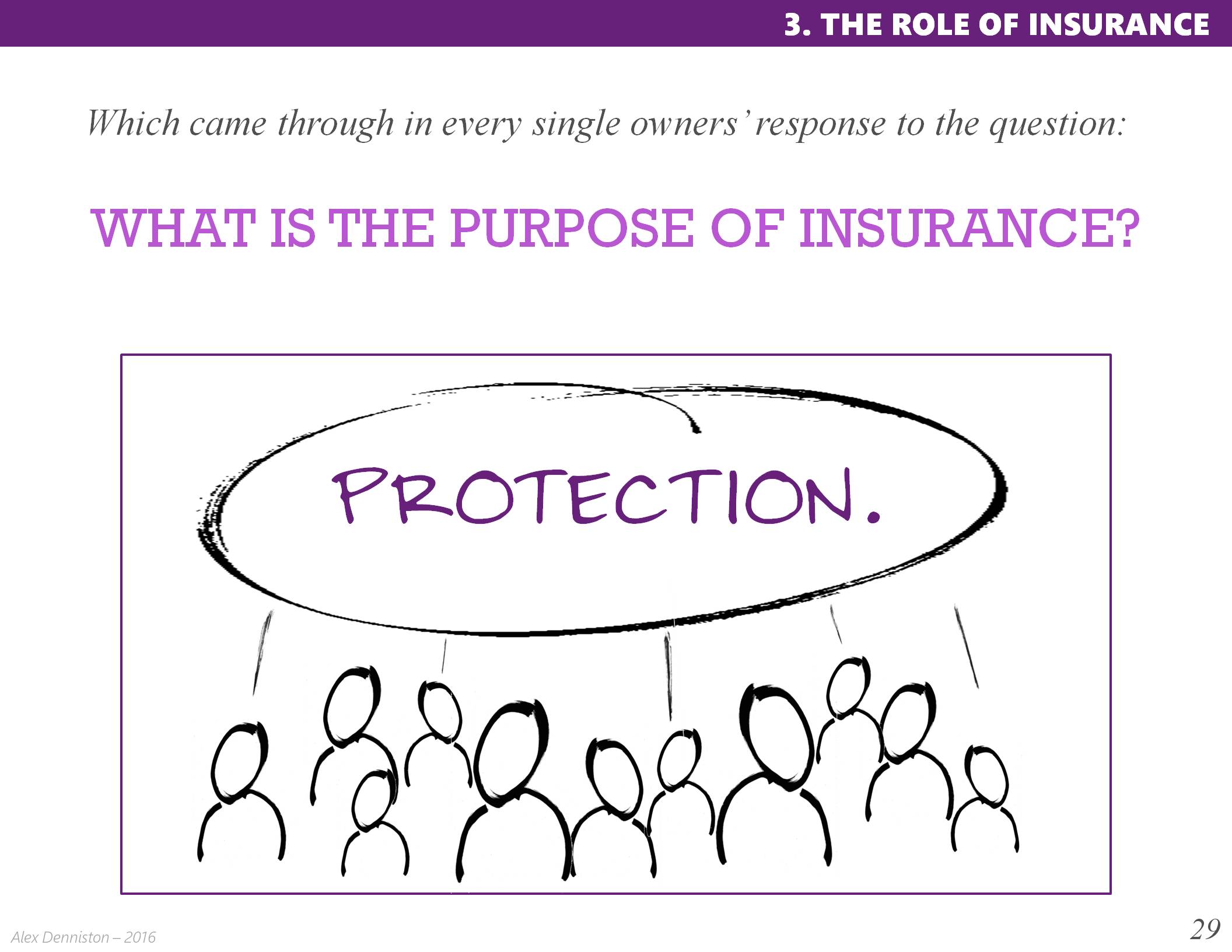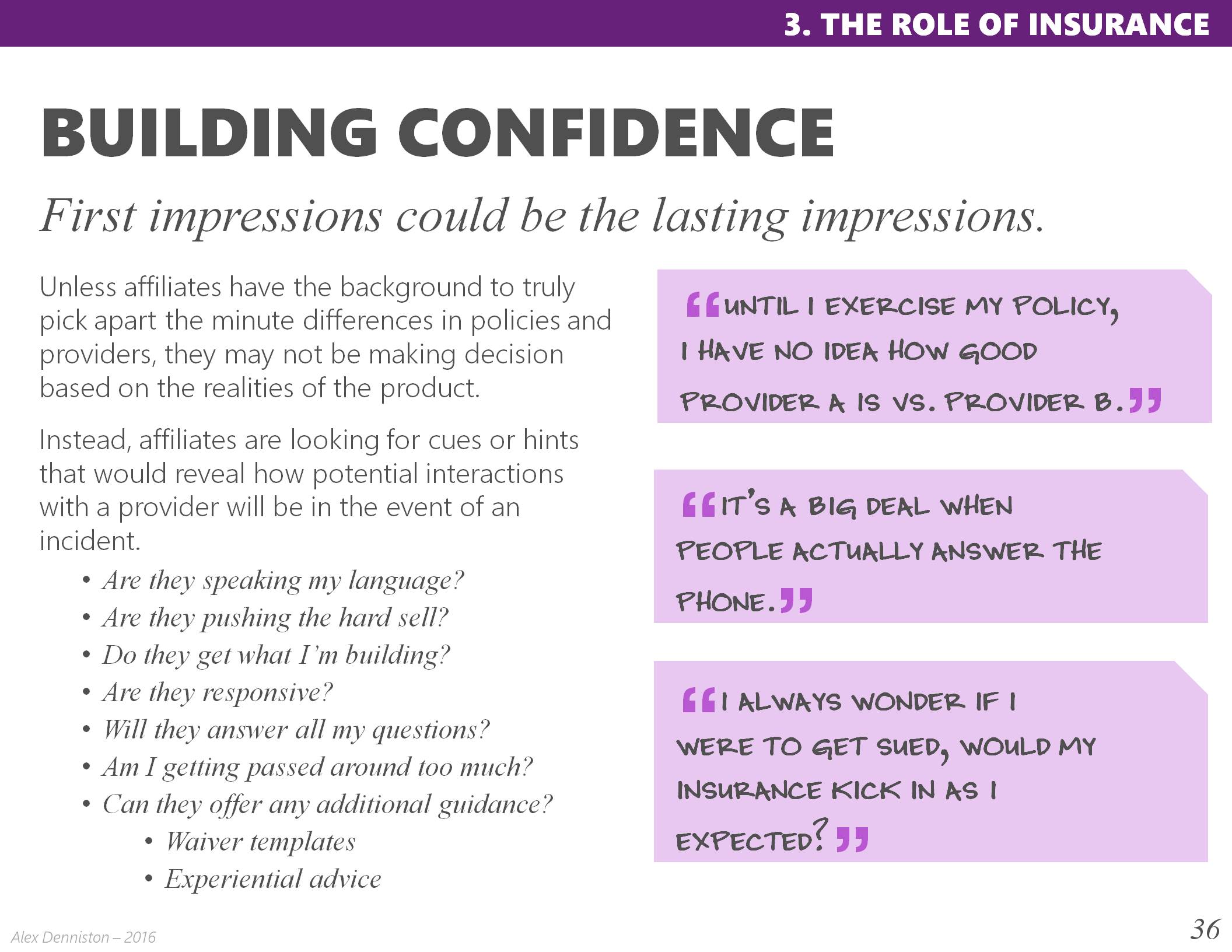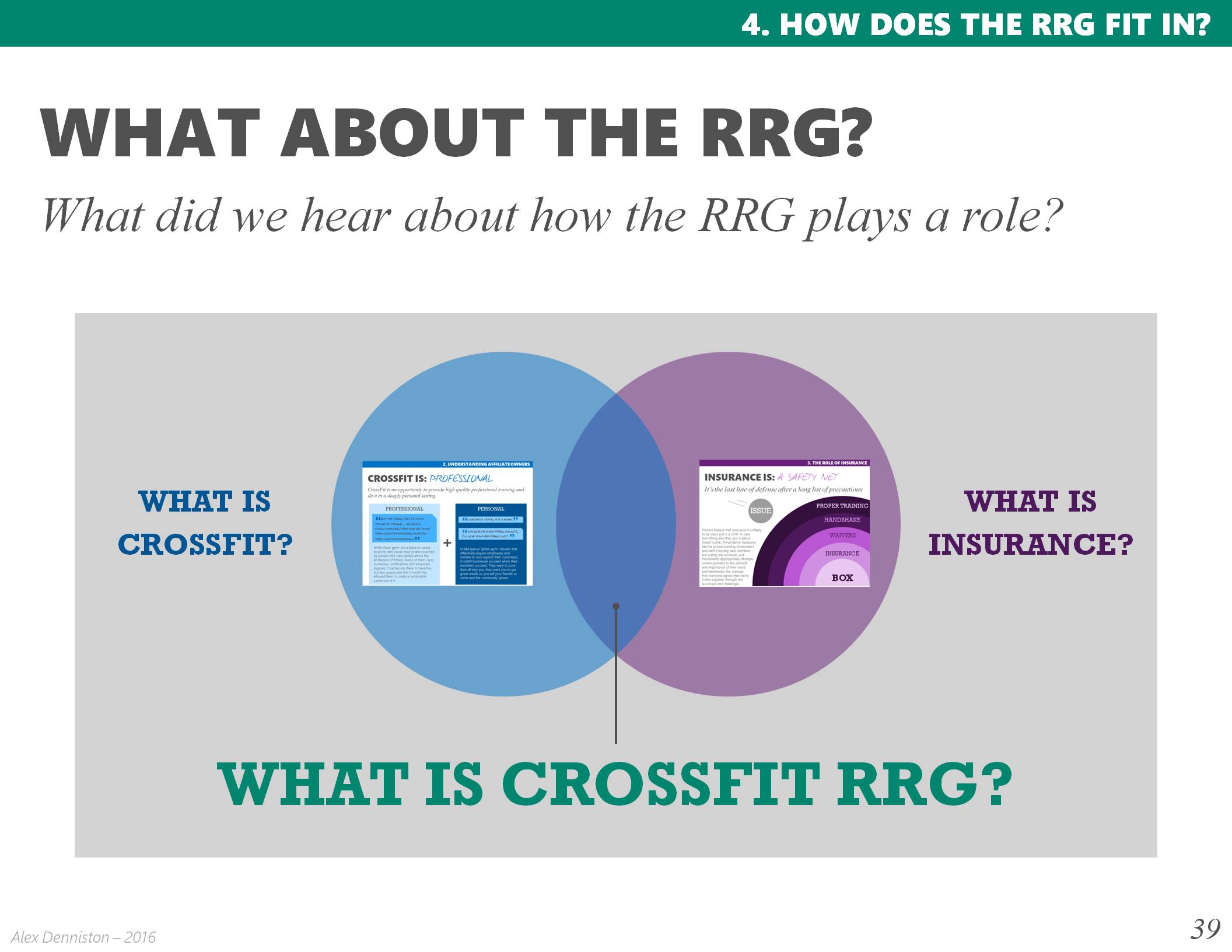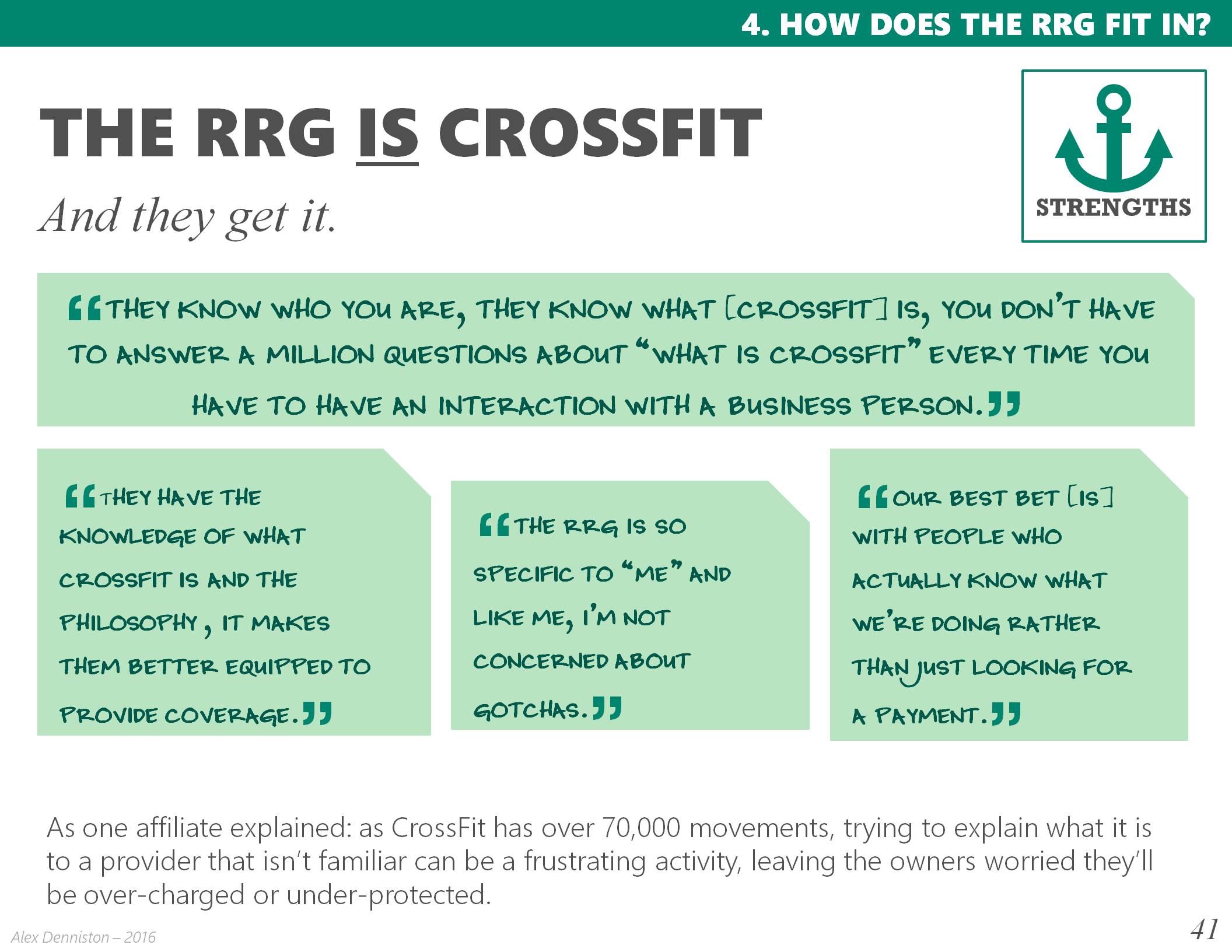 Implementing the Findings
After the research concluded, the web design team used the findings as the foundation for the brand strategy, as well as informing additional design, and development projects. As new team members engaged with the project, the research report was used as a tool for on-boarding to help build empathy and alignment.
A selection of before/after pages from the website are shown below.
Customers repeatedly highlighted one of the things they appreciated the most about the RRG was the fact that they weren't just an insurance provider, they were CrossFitters. The new homepage put the message that the RRG was a member of the CrossFit community and understood what it was all about front and center.
About Page
The "About" page continues to reinforce the core message highlighting their expertise in the specific needs of CrossFit gyms.
The language of insurance as a"safety net" and that gym owners are "in the business of testing limits" came directly from customer quotes.
Affiliate Coverage Page
Customers stressed the challenge of navigating the insurance world. The language and complexity was not only frustrating but left them concerned they wouldn't be appropriate covered.
While the new website included all the detailed information (coverage, limits, premiums, etc.) potential customers would need to feel confident in their decision, the simplified message of "We know what you're about, so we know how to make sure you're covered" was emphasized.